Olympic Spirit at the AIU
Just like clockwork, it seems that every two years or so, everyone catches Olympic fever.
In an effort to incorporate mental and physical wellness into the workday and celebrate the Olympic spirit, the Allegheny Intermediate Unit, led by the Central Office Wellness Committee, held its own version of the winter Olympic games. After opening ceremonies on February 9, a total of nine teams competed during six exciting events including office chair curling, speed skating and virtual skiing.
Erin Koebel, director of the AIU's human resources and labor relations division, coordinated the wellness committee's efforts to promote mental and physical health and encourage the development of cross-departmental relationships.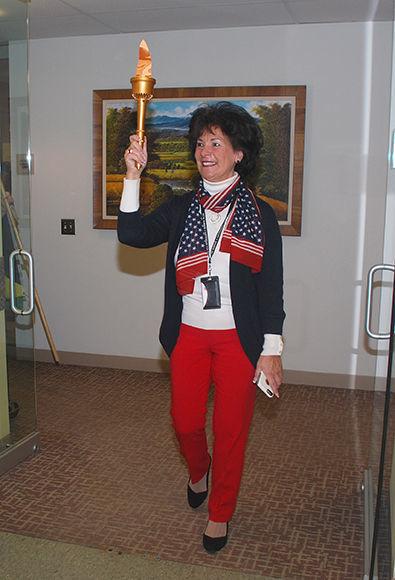 "We were looking to find a way to increase engagement at work, but also support employees in their wellness efforts," Koebel says. "The Olympic events didn't take much time, but did allow employees to be active and enjoy some friendly competition with each other."
Throughout the games, leaderboards allowed employees to easily keep track of individual champions and medal counts. During the closing ceremony, gold, silver and bronze medals were awarded to the winners. The overall gold went to team Brother Joe and the Blister Sisters, which captured the most medals. Team captain Joe Pisciotta says the Olympics allowed staff to come together and get to know each other better in a positive, uplifting environment.
"One of the best things that I saw was that people came out to cheer each other on," Pisciotta says. "It was good to meet new people and to get to know our colleagues a little better."
Wellness can hibernate during the cold, dark days of February, but thanks to the AIU Winter Olympics, staff at the Central Office were able to awaken their inner champions.